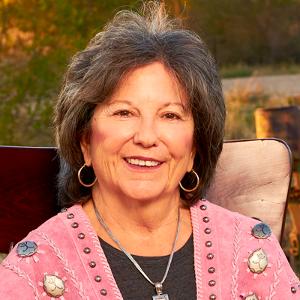 March 5, 1952- June 17, 2023
The loss of Ellen Alries-Trujillo leaves a huge void in our community. Her dedication to creating a better more just world will impact generations to come. We were humbled to have her as a Corn Mother.
Ellen Grace Alires-Trujillo, age 71, peacefully passed away Saturday morning, June 17, 2023, in her home. She was born March 5, 1952, in Longmont, Colorado, the daughter of the late Trinidad "Benny" Alires and Grace Madrid-Alires.
Ellen is survived by her devoted husband Lorenzo Trujillo; beloved daughter Kristina Alires-Sanchez (Tommy Sanchez); bonus sons Javier Trujillo (Maria Diaz-Trujillo) and Lorenzo Trujillo Jr. (Jennifer Dreispul-Trujillo), brothers Benjamin Alires (Analee Alires), Lawrence "Larry" Alires (deceased), and Daniel "Dave" Alires (Gloria Alires); sister Carol Ramirez (Louie Ramirez); sister-in-law Karen Guzman; grandchildren: Brandon Sanchez, Ethan Sanchez, Gianna Sanchez, Mark Diaz, Aaron Diaz (Erica Guerrero), Lourdes Trujillo, Eliana Marie Trujillo, Noah Lissak, Zachary Lissak, and several great-grandchildren.
The memorial service
Tuesday, June 27, 2023,
6:00 p.m.
Word Alive Church
650 E. 124th Ave. (Washington St. and 124th Ave.),
Thornton, Colorado.
Mass of Resurrection
Wednesday, June 28, 2023
9:00 a.m.
Cathedral Basilica of the Immaculate Conception
1530 Logan St., (Colfax Ave. and Logan St.)
Denver, Colorado.
Please consider making a contribution in Ellen's name to one of these charities: Alires-Trujillo Scholarship of the Colorado Hispanic Bar Association at https://chba.net/donate/donate-to-the-chba-foundation/
- Please specify "The Alires-Trujillo Scholarship of the CHBA" in the Special Instructions box; or Rocky Mountain ALS Association at https://als.org ; Compassionate Care ALS at https://ccals.org/donate/ ;
Colorado Legal Services at https://www.legalaidfoundation.org/.../make-a-donation.../
Ellen Alires-Trujillo
Inducted as Corn Mother at History Colorado in, Denver Colorado-Oct. 21St, 2022
While a single parent, Ellen Alires-Trujillo earned a B.A. from CU Boulder and a J.D. (Juris Doctor) from the University of Denver's Sturm College of Law. Her passion for Social Justice led her to use her law degree as an attorney at Colorado Legal Services for over 30 years.
She represented low-income individuals with Family, Housing, and Health and Elder Issues. Working with Children's Hospital, she was instrumental in developing Colorado's first Medical Legal Partnership program, addressing the social determinants of health. She mentors students of all ages, law students, and practicing attorneys. She actively engages in political causes and has served on several boards and advisory committees, including the Judicial Performance Commission, Colorado Hispanic Bar Association, Colorado Latino Age Wave, Adelante Mujer, Sturm College of Law Alumni Council, and the Denver Public Library's Hispanic Acquisition Committee.
In 2021, she received an award from the César Chávez Peace and Justice Committee of Denver for community members and organizations that follow Chávez's ideals of nonviolence in obtaining justice for all people. Ellen is passionate about cultural preservation and education, and for the last 20 years has been actively involved with Hilos Culturales (Cultural Threads), promoting the Indio-Hispano cultural traditions of Northern New Mexico and Southern Colorado.
Ellen's PHILOSOPHY:
We have an obligation to remember our less fortunate communities and to reach back and pull someone up. My circle growing up was primarily Latino/a, where many of the families were poor. While I had role models, I didn't know anyone who had completed a college degree.
Although I didn't have much of a plan, I had a lot of dreams, and I had a desire. Had it not been for living in an activist community during the Chicano movement, I'm not sure what my future would have been. It was so important for me to see there that there are opportunities if only we knew.
Mentorship is so important. We have an obligation to respect and honor our ancestors by learning and sharing our rich history and culture. Many of our children suffer from self-esteem and identity issues. The only history we were ever taught has been negative.
It is so important that our children are taught, and know, their history and the contributions made by those who came before them. Children must have a reason to dream, and the only way is to see that anything is possible. They need to know that despite what is commonly presented, there is more to the story. They need to know that we as Latino/as are not a drain on society but have always contributed to society in many ways. They also need assurance that they are as smart as anyone else and can achieve if they are willing to work for it.
Obituary info. from Neptune Society.com
(as of June 24, 2023)
Ellen Grace Alires-Trujillo, age 71, of Broomfield, Colorado passed away on Saturday, June 17, 2023.
The Celebration of Life service for my sister Ellen Alires-Trujillo will be next Tuesday, the 27th @ 6 p.m. at Word Alive Church, Thornton Colorado 124th & Washington St. Additionally, on Wednesday morning @ 9 a.m. at Cathedral Basilica of the Immaculate Conception on Colfax & Logan. Reception to follow at the Knights of Columbus across the street from the church.
Fond memories and expressions of sympathy may be shared at www.neptunesociety.com/location/denver-cremation for the Alires-Trujillo family.